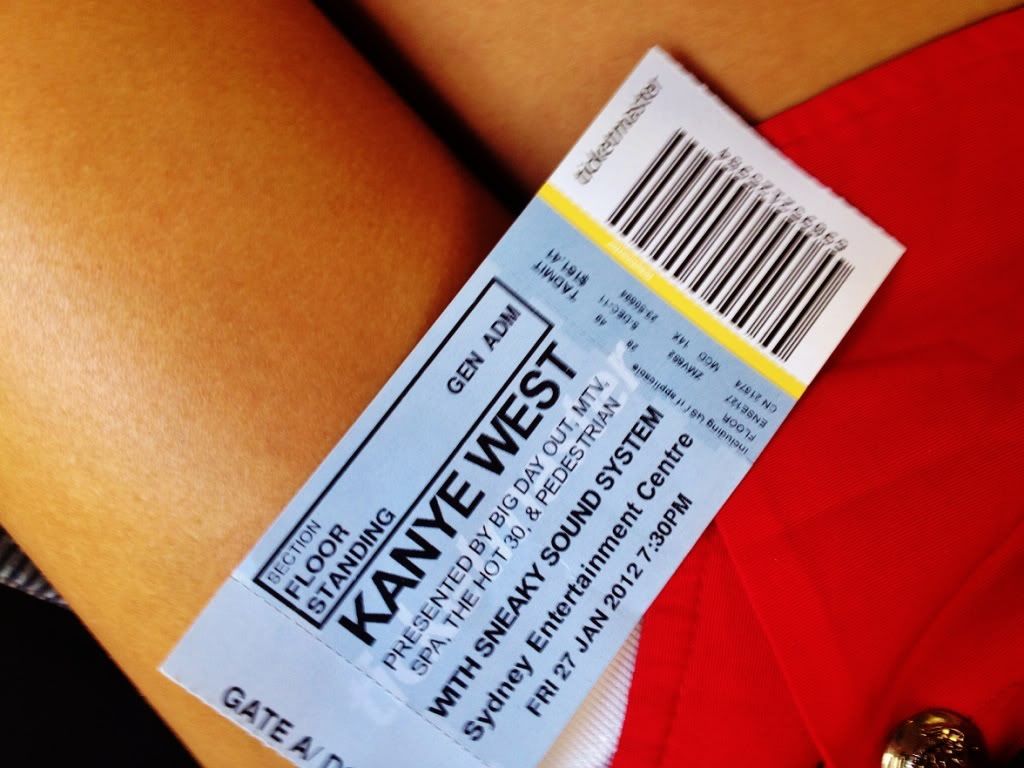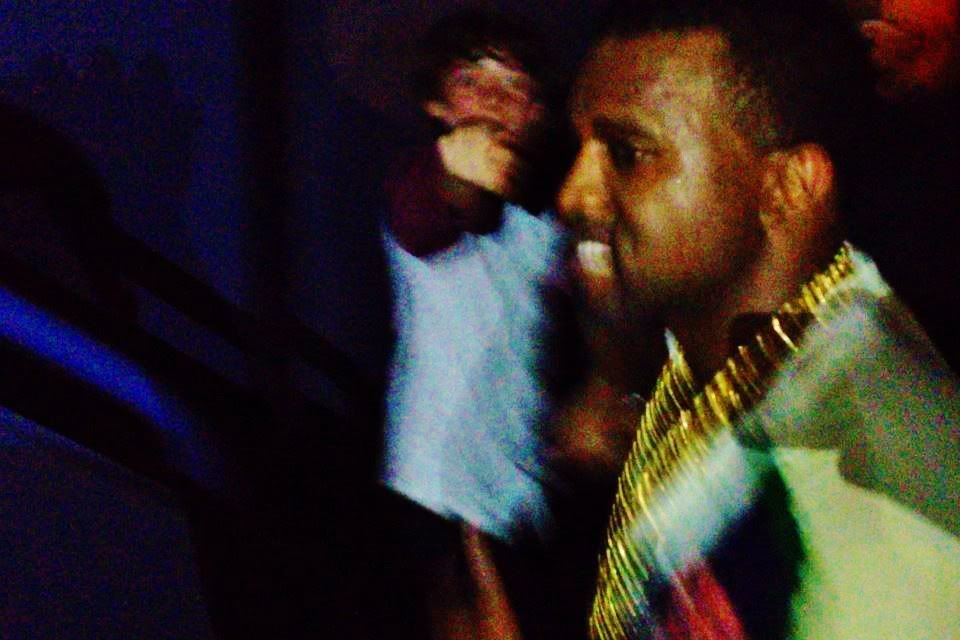 i whimmed it on a last minute solo mission.
mark my words mission was no understatement. and neither was last minute.
i flew into Sydney with no ticket to his show.
i got amazing tickets and got the oppurtunity to go backstage after the show.
im still spinning out, but it was if i may say so, thebest night of my life.
being by myself was invigorating and i got to talk to some really amazing people.
even Kanye himself.
im trying to saver the moments in the few videos and snap shots i took that night.
his performance literally rocked me, so much respect for someone who is completely absorbed and committed to his art.
and no, for those wondering. hes not arrogant, hes an artist and a business man.
aah; yes, yeezy. yes.

* ps. i would like to a credit the second last image to one Victoria Jackson pulled from the Ray Ban Pedestrian TV Comp. of Kanye at 2011's Splendour in the Grass