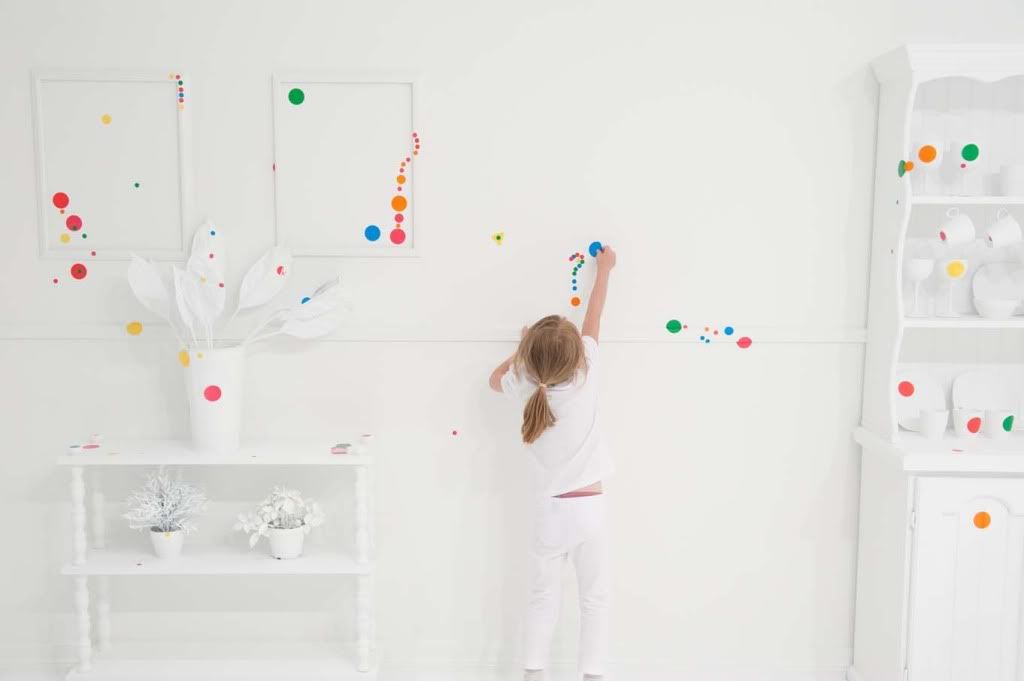 My head has been filled with a thousand and one ideas.
My diary covered in post it notes daily.
Everything from photoshoot ideas, things to blog about, travel dates, things to do, events, fashion weeks, birthdays, budgets, appointments, and more. not to mention the pile of coasters ive collected that leave scattered traces of my ideas, naughts and crosses, mr squiggle and one that details a few of the many ways to hide your hard on at a strip club.
The images above are from an exhibition at Brisbane's GOMA and kind of explain how my head feels at the moment.
"The current installation from Yayoi Kusama's popular interactive children's project has taken the work to a new scale, filling the Children's Art Center gallery. The space has been transformed into a series of domestic—style rooms, reminiscent of the average Australian home, filled with furniture and objects painted entirely white. This functions as a blank canvas that becomes 'obliterated' over the course of the exhibition through the application of brightly coloured dot stickers."
I can't help but notice that all the creatives I am in admiration of reflect on this child like mentality. From Michael Jackson, to Kanye West, Anna Della Russo, Nicki Minaj, Iris Apfel, Dita Von Teese, and Karl Lagerfeld to name a few; all totally in touch with this state of play. Its hard to ignore the pure uninterrupted creativeness that comes from within a child, not to mention their incredible ability to know intuitively what is right; all of which is so unfortunately tainted by societies expectations and influences.
I'm looking to get back to that child like state this year, acting as a blank canvas, not following the trends, whats good or whats now and ultimately doing what feels right.
And now, most of all; I'm really growing to respect this space that I call my houseofavalon, an absolute outlet for me to post what inspires me, and hopefully in response to this some creative ideas of my own will be able to flow.
I'm at a really happy place at the moment, totally content. Living and let living.
Out with the Obligation, on with the Obliteration.
M