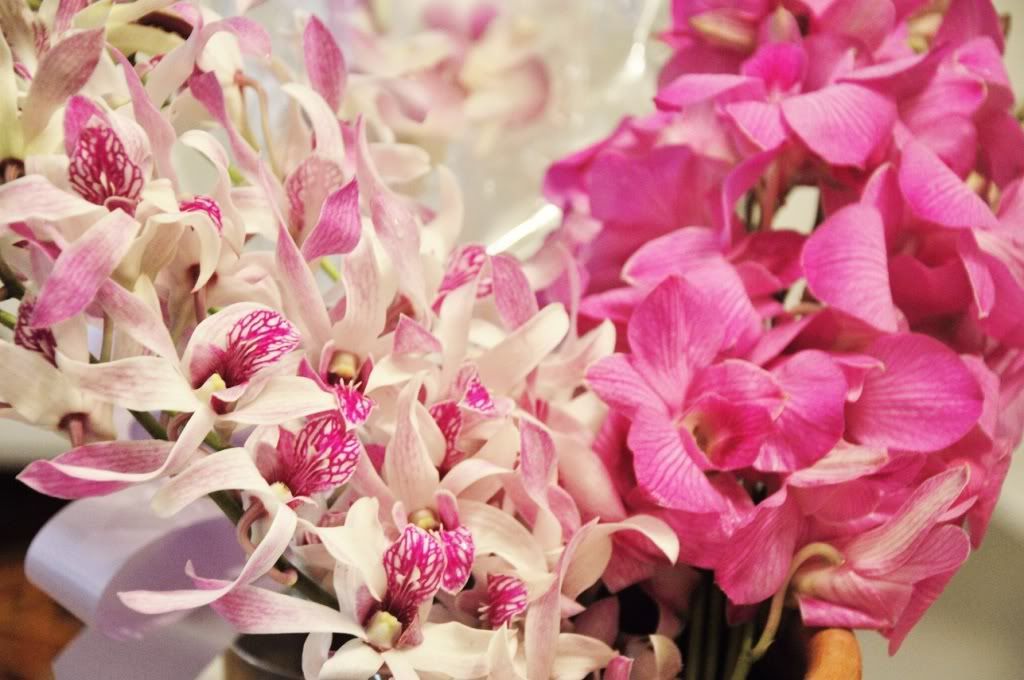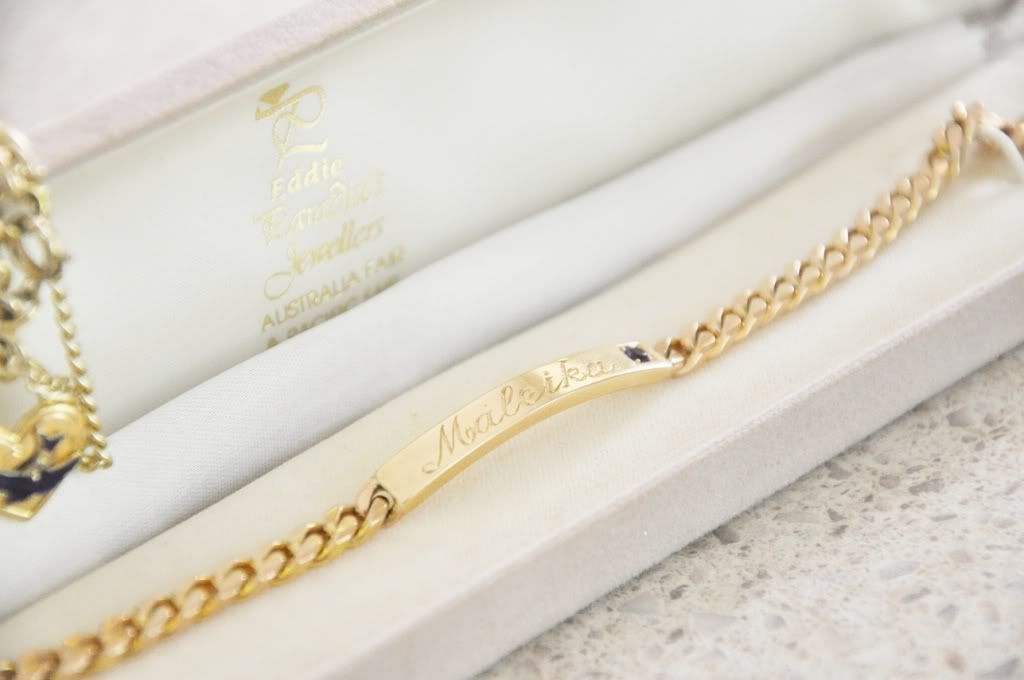 + birthday flowers | + 25 carrot gold given made for me on my birth
| + janome sewing machine | + soft "chloe" bag in black
today, today, today. it was the perfect compromise and nothing short of bliss. between a little shopping, a beautiful lunch with my dad, a light hit of tennis, a mouth watering traditional italian dinner and a cake that is sure to take me a month of sundays to get through (heres hoping its not gone in a week), i even managed to catch the immaculate Lanvin collection on FTV (that has won itself a blogpost.) over dinner our parents shared; "where i was when i turned 21" and we laughed for hours about our life growing up, hightlights included tales of my grubby childhood; one who refused to wear dresses and rubbed her clothes in the dirt. the gifts received today were all of sentiment and great value to me. a sewing machine from my mumma, business cards for house of avalon on the way from dadda. the words of divine happiness from my friends were full of love and kindness, and i feel so overwhelmed. the love is received and reciprocated.
i woke however to one particular email from my dad. it took my breath away:
To Dear Maleika
Wishing You A Very Happy Happy 21st Birthday
February 15th 2012
A Celebration Of Your Life
An Age To Claim Your Existence
An Age To Stamp Your Presence On The World
Maleika Has Arrived
Thank You For Being You
Thank You For Being My Lovely Daughter
And Thank You For Your Playful Spirit
May You Always Be The Master Of Your Own Life
And May You Become As The Maleika Flower
With The Sublime Fragrance Of Sugandhi
With All My Love
Dada
Always There For You.
i am left so incredibly content, watching SATC, editing photos, and booking out my diary.
in silence i sit, and the one thought lingers; how did i get so lucky?

with love, M