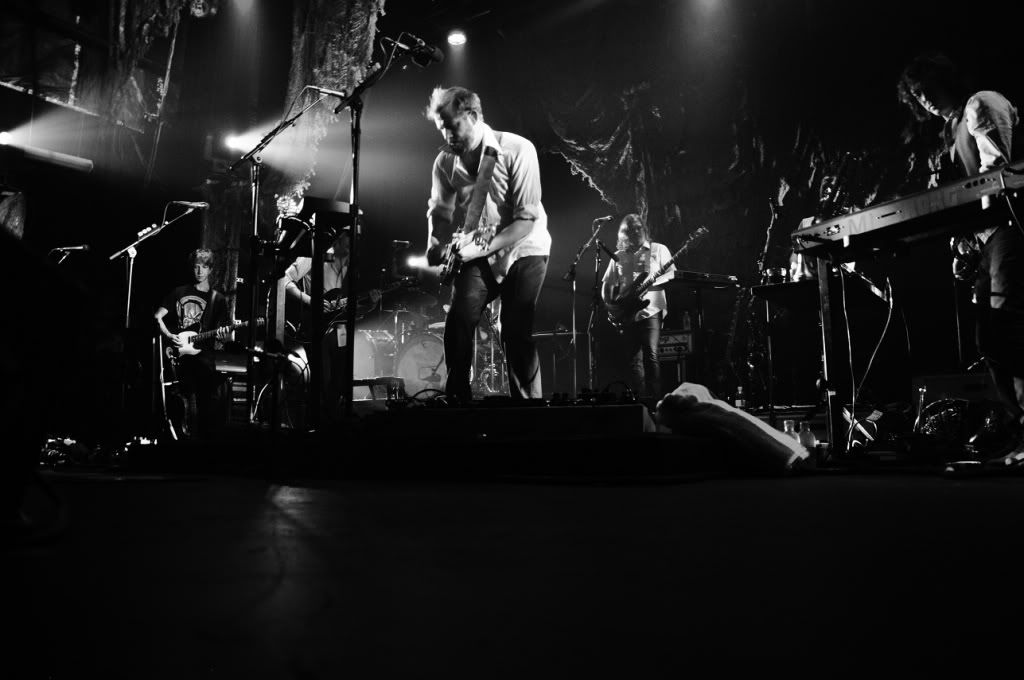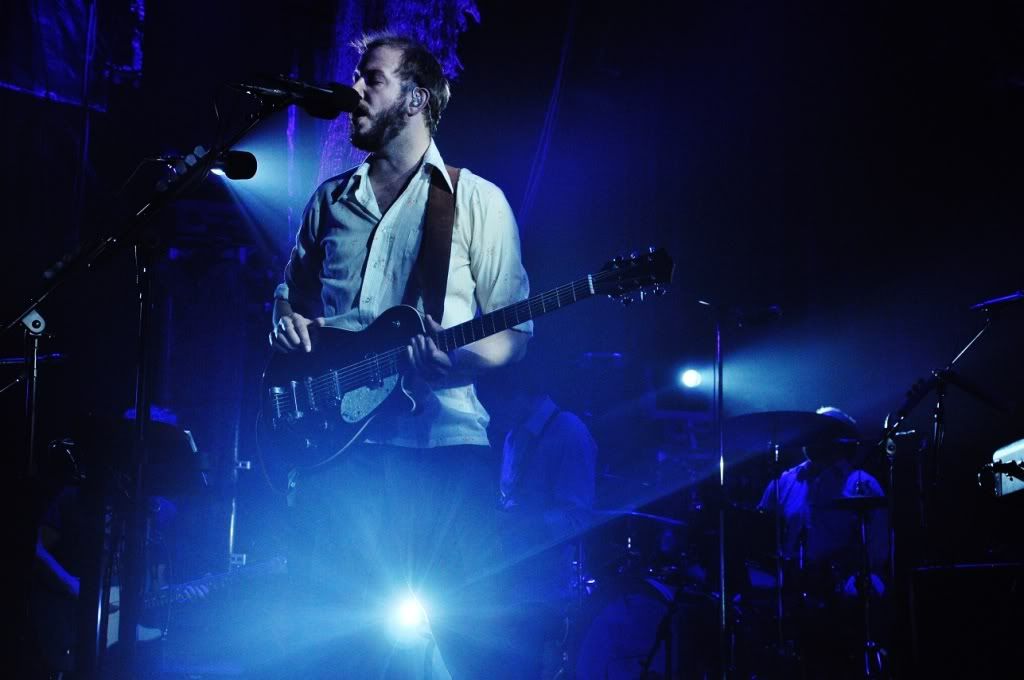 the Bon Iver show was; nostalgic and left me nothing short of breathless. Enter an already smoke filled venue, dimly lit, and a warm and beautiful atmosphere, fill it with beautiful people and one of the most talented artists of the decade and a front row photographers pass and you had me at bliss.
Despite the fact that I have been listening to Bon Iver since I was 16 you would be right to call me an absolute muso noob, thinking that Bon Iver was one man; let alone a nine pieceband of every string, brass, bass, horn, and key instrument you could think of. Keyboards, Synthesizers, Bass, Electric Guitar, Sax, Flutes, Violins, Drums, Bongos, Chimes and the list goes on.
layers of sound upon sound, every moment thought out; however, to the audience but a beautiful mixture of hues and saturations that let everyone get absolutely lost right from the first song. Justin Vernon had everyone at hello with his boyish southern charm and you could feel how passionate these guys were till the end.
after the photographers pit, i crept up onto the stairs at the front of the venue and peered through the banisters like a child up past their bedtime.
flicking back through some footage on my phone this morning, they will seriously go down as one of the most talented acts i have seen to date; how they managed to keep their sounds so pure and simple with so much going on is only a testament to their talents.
will spend the next few days with his albums cranked up, and roof off my car.
ps. the sun is out. shine from within.
with love, M